I had a good? Solid?. . . let's say I was posting pretty consistently here for a while. Then I stopped.
So, here I am—trying to get back in the groove.
This past weekend Laura and I headed down to Wrightsville. We got to the house just in time for this epic sunset over the sound.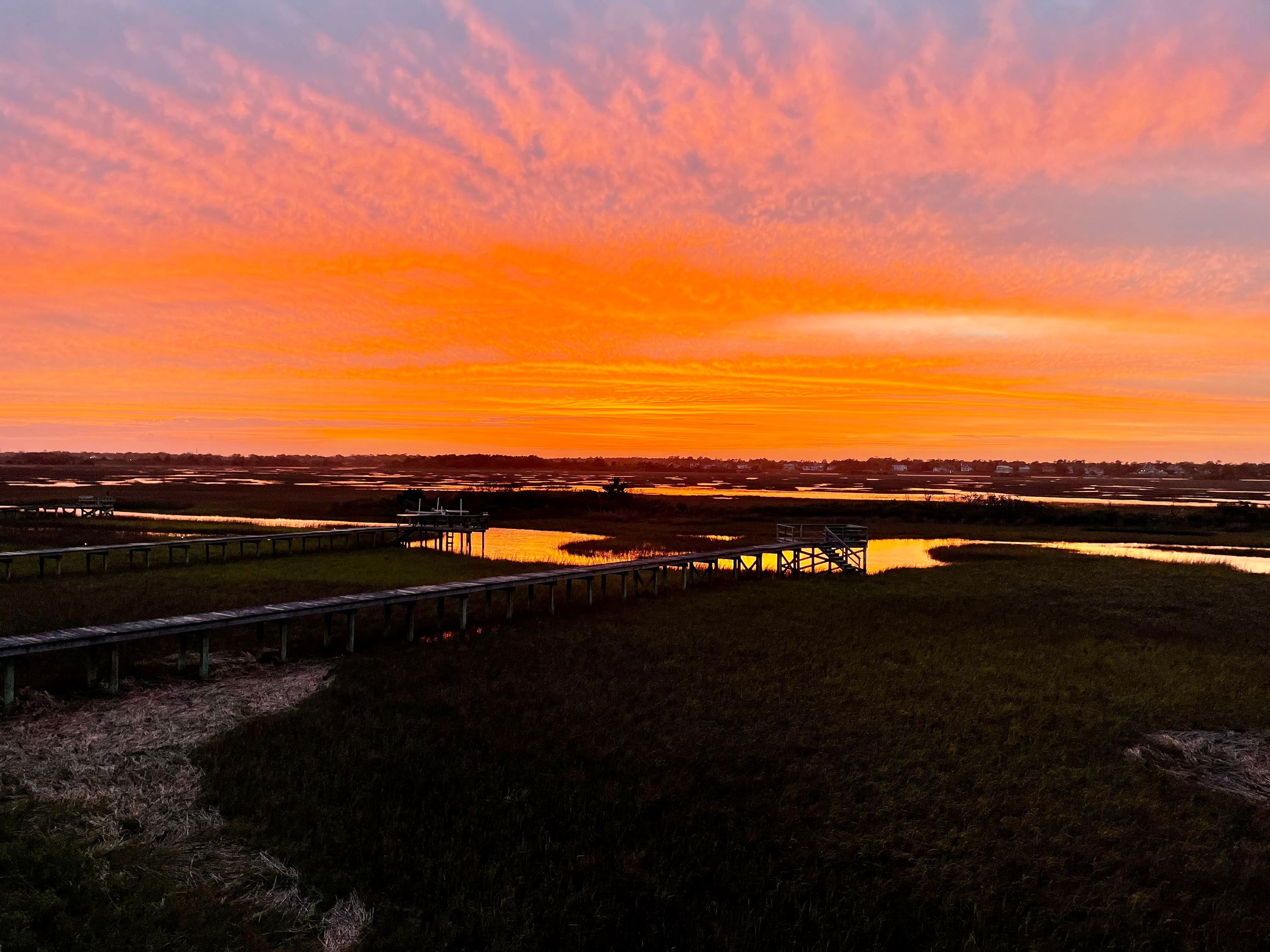 It was good to get away. I got a nice run in on Friday and then a walk for lunch.
On the way, I spotted this old-school Bronco.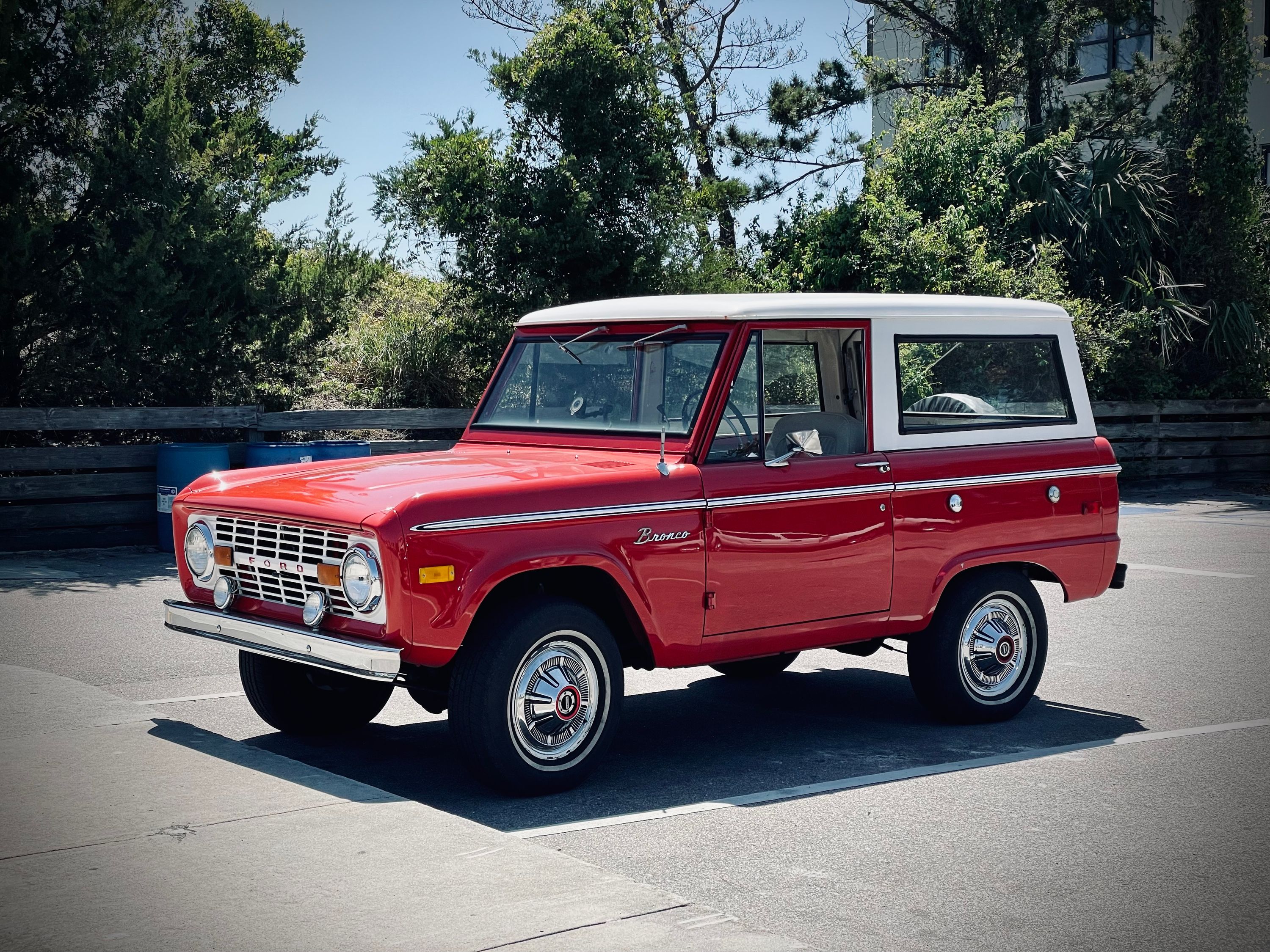 I keep pondering a light overlanding setup—an escape pod of sorts. Something to get out and stay away for a bit. I looked at the new Broncos and decided it's not quite right. But seeing an early one and it's amazing to get a sense of how much bigger even the Bronco Sport is.
We got treated to great weather with the only real rain coming through for about 30 minutes, making for a great siesta.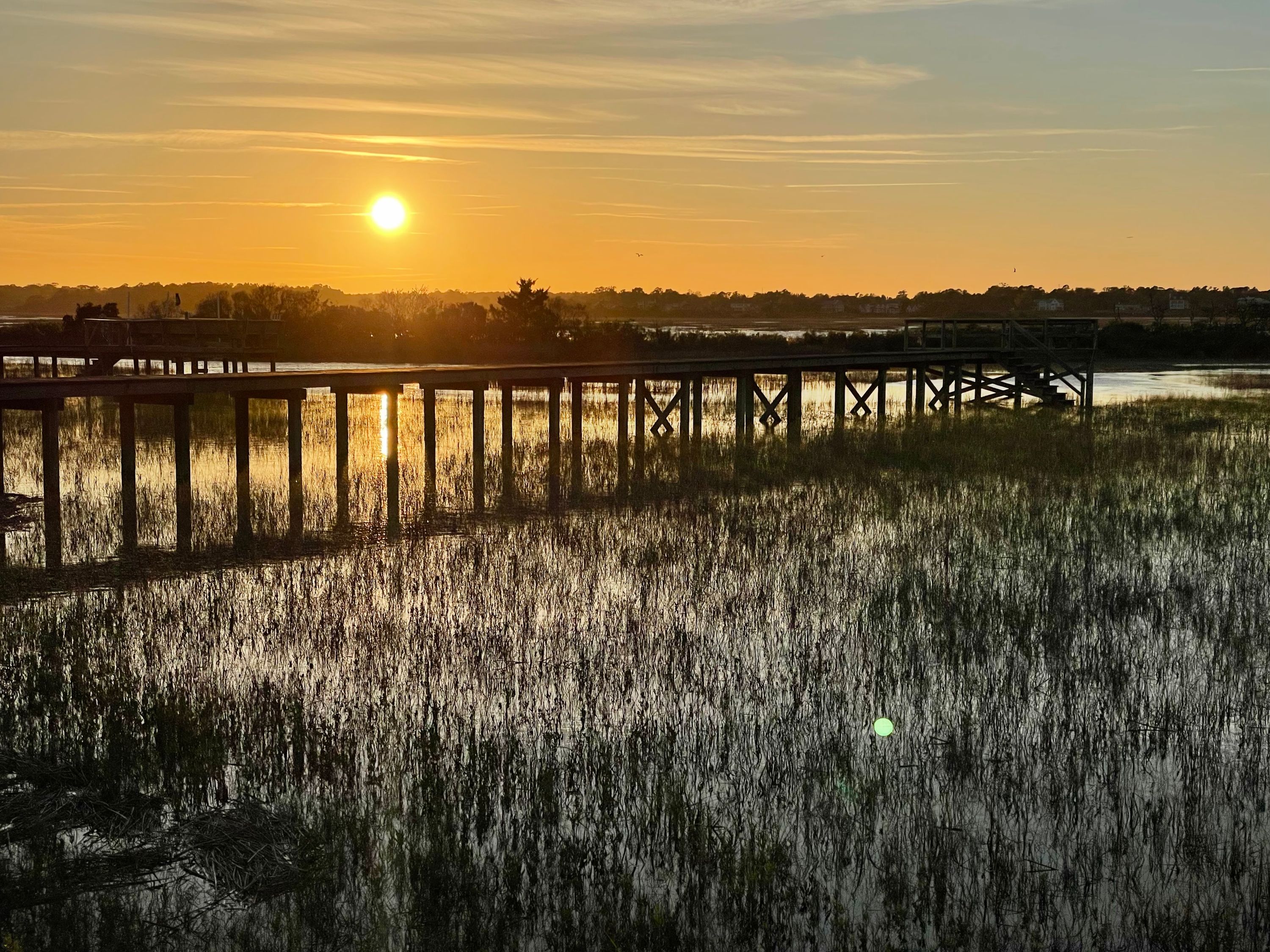 ---
As I was digging around through my notes to find something to say today, I stumbled into this photo from three years ago. What a long strange three years it's been.
---
It was also good to get back. Things are picking up at work, which is good! Things had been pretty derailed starting back in September. We're producing good work, and there are exciting things coming up.
---
Speaking of interesting, I'm a huge fan of interesting data visualization. And the Times. Put those things together, and I'm all in. "9 Ways to Imagine Jeff Bezos' Wealth"
This is one of those rare cases where I don't mind the scroll-jacking approach.
This, along with Elon Musk's Twitter offer, we have no shortage of billionaire, rocket-building characters to base supervillains on.
---
That's all for today.